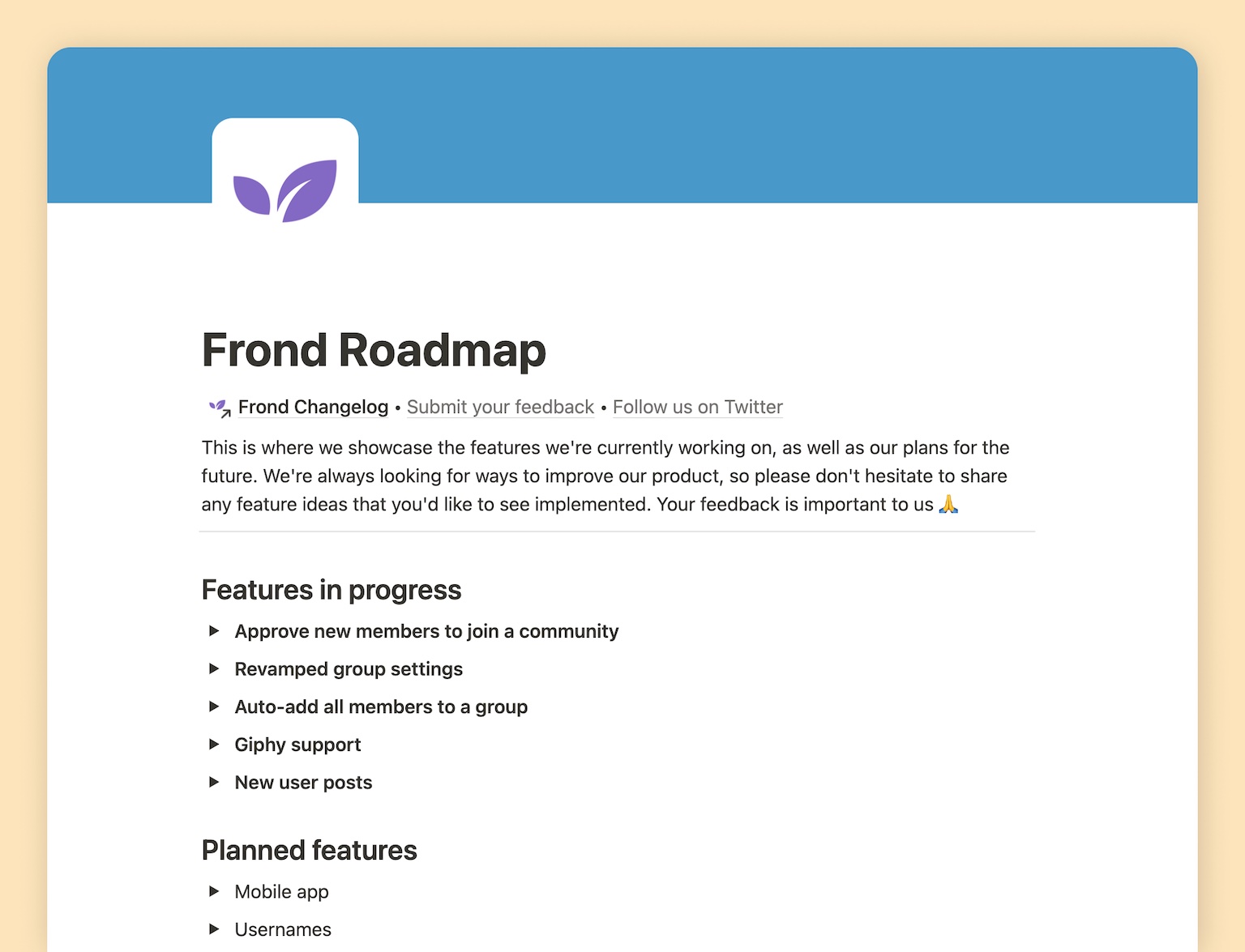 Building for you, with you
Mar 3, 2023
If you're here you already know that we launched Frond in early February. And if you've spent any time in Frond you know that there are big, important features still to come. You better believe we're clamoring for a mobile app, pricing, and admin controls just as much as you are!
But launching so early wasn't an accident. It was the plan all along. We believe that the best way to build for communities is to build with communities. And holding the product back until it's perfect would've held up that important project.
Since launch we've received so much helpful feedback, so many valuable feature requests. We couldn't be more excited to be building Frond with you!
In that spirit, today we're releasing our public roadmap. By building in public, we can ensure that your community's needs and our team's vision are one and the same. Take a look, we can't wait to hear what you think!
The Frond Team