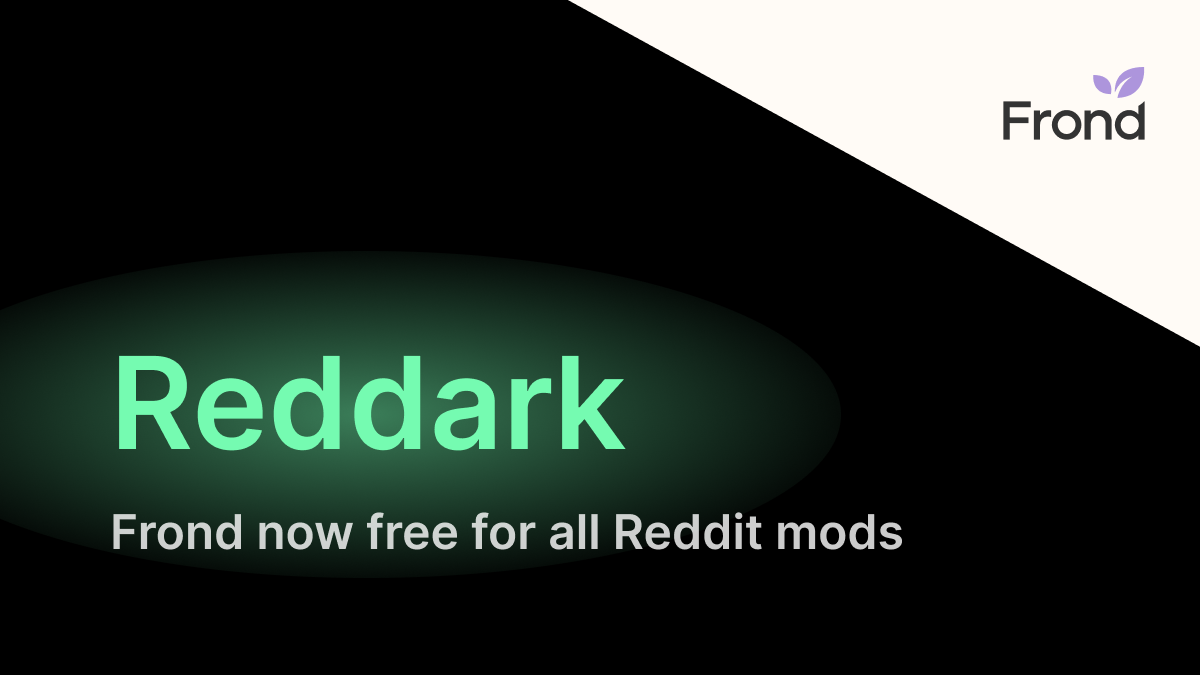 Empowering communities amidst Reddit's latest changes
Jun 13, 2023
In the world of online communities, change is inevitable. Reddit recently implemented policy changes that have left many communities feeling uncertain about the future. As big supporters of Reddit and advocates for healthy communities, we understand how tricky it can be to evaluate and shift to new platforms. To make this easier, we're extending a special offer to all affected moderators: Unlimited members on Frond, for free, along with a number of other perks.
Frond's Offer
When we built Frond, we wanted to create a platform that never stifles the growth of communities. We believe that community managers should have the autonomy and tools they need to manage, shape and grow their communities.
To those affected by Reddit's latest changes, we'd love to have you join us on Frond! We understand that moving an established community is daunting, which is why we're offering a few perks to make the shift easier:
Unlimited members forever: We are offering Frond for free without a member limit, allowing affected moderators to effortlessly migrate their whole community to our platform.

Concierge support: We recognize that navigating a new platform can be overwhelming at first. That's why we are offering personalized concierge support to help you get started with Frond. Our team will be readily available to address your queries, provide guidance, and ensure a seamless onboarding experience.

Open ears, valued feedback: We built Frond by listening to the needs of our community admins. Are we missing a feature you need? Let us know and we might be able to add it for you.
Our motivation
Why offer Frond for free? We'd be lying if we said we weren't being opportunistic. However, we also believe that a world with open and healthy communities is better for everyone. Reddit has been an open community platform for over a decade, but their latest moves no longer feel true to their origins. We want to provide a home for any communities that feel the same way.
Join us today!
We're building Frond as a fresh and simple take on communities. We're giving admins the tools they need to help them grow healthy and vibrant communities – and we're just getting started. We'd love to have you join us on the journey to build a world of healthier discussions online.
If your community is affected by Reddit's latest changes, fill out this short form so we can get back to you and hook you up with our special offer.
Visit frond.com and follow us on Twitter for the latest updates. Got more questions? Write to us at help@frond.com or schedule a call.
The Frond Team