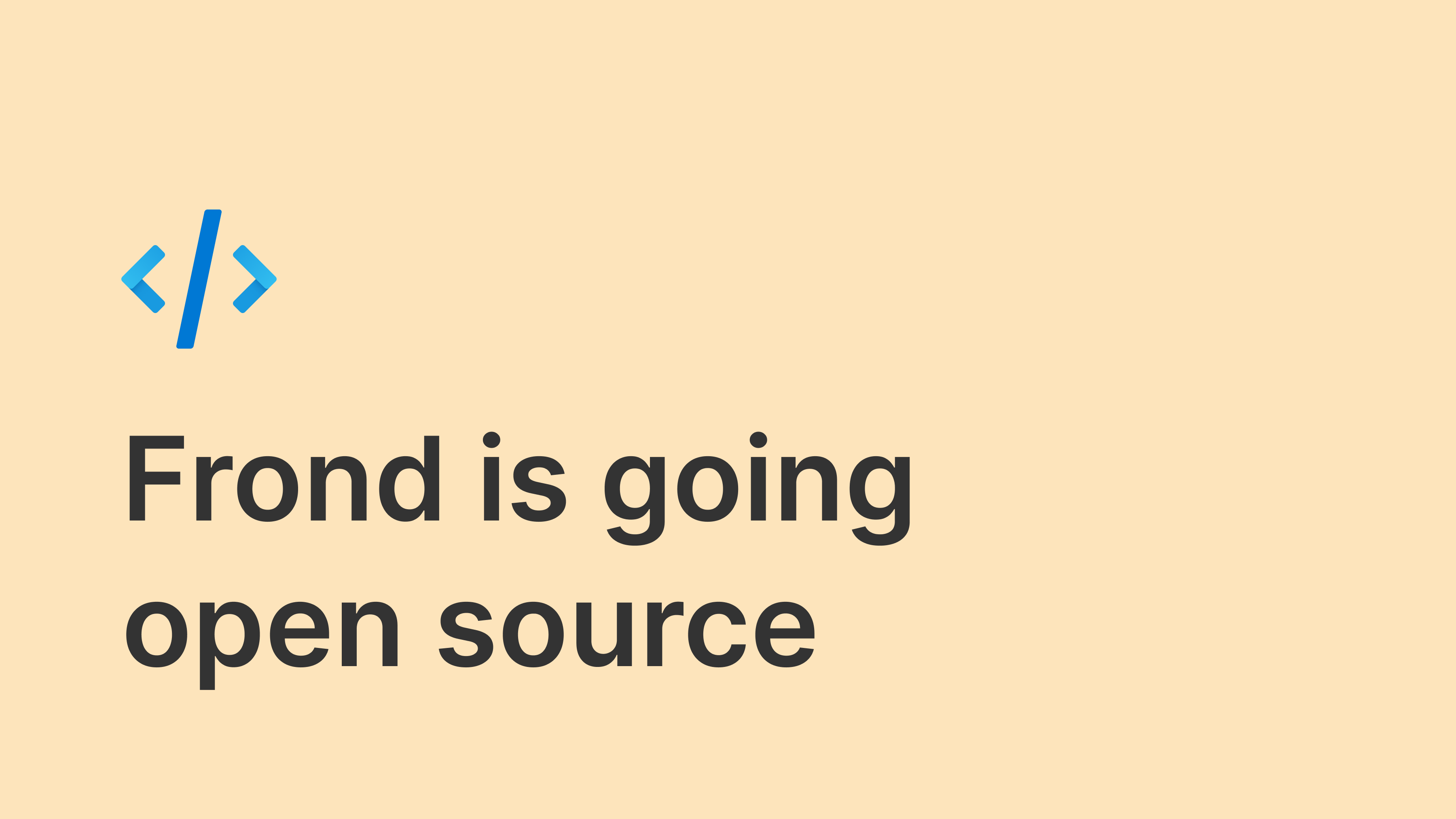 Frond is going open source!
Aug 23, 2023
We've got some big news today! As we continue our journey to improve communities everywhere, we're excited to share two steps were taking that underpins our dedication to openness, flexibility, and user empowerment.
We're open sourcing Frond
First, after careful thought and planning, we've decided to open source Frond.
This decision was made with the community in mind – we firmly believe in empowering you to control your own data. Open-sourcing Frond means that we are providing the tools to put you in the driver's seat of your community's future. It also reinforces our commitment to transparency and collaborative growth, values that are at the heart of the open source philosophy.
What does this mean for you?
Control of Your Data: By making Frond open source, we ensure that you'll always have control of your data. You can manage it as you see fit and rest easy knowing you have full ownership of all your community's information.

Freedom to Self-Host: If you wish to self-host your community in the future using Frond, you will be able to. This flexibility allows you to tailor the hosting experience to your needs, which is an opportunity for further customization and autonomy.

No risk of shutdown: We're a small startup, and while we're moving closer to profitability every day, we realize that taking a bet on Frond to run your community is a risk. Open-sourcing Frond ensures that you can maintain and run your community without interruption.

Possibilities to Contribute: Lastly, with Frond open source, you can change or add to the software. If there's something you've always wanted to see built into your forum software, now is your chance to make it happen.
However, before we can make our repository public on Github, we need to tidy up a few things. Our team is currently busy with some documentation work and cleanup to ensure that the transition to open source is as smooth as possible for everyone.
We understand that decisions like these can impact your choice of forum software. That's why we wanted to share this news with you as early as possible. We hope our move to open source makes Frond a more attractive option for you and your community.
Launch of our customer community
The second step we're taking is the launch of our Frond customer community. We believe that the best communities aren't built in isolation, so we're created a community where you can read latest tips and tricks, chat with the Frond team, and ask for help getting setup with Frond.
Check out and join our community here →
By making Frond open source and launching our own community, we're underscoring our belief in the power of community and user autonomy. Stay tuned for more updates, and as always, feel free to reach out or schedule time with us, if you have any questions or suggestions.
Thank you for your continued support!
The Frond Team